We may earn money or products from the companies mentioned in this post, which is at no additional cost to you. :)

Shoes for Elderly Issues
Shoes! As you probably have already experienced, footwear elderly parents can wear and enjoy gets harder to find as their birthdays roll around. Many have feet issues that require special options, such as extra wide shoes elderly women and men can wear even if their feet are swollen.
Be it Hammertoes or Hammer Toes – It HURTS!
Hammertoes. Or is it hammer toes? Different people spell it differently. However you spell it, they HURT! For years my mom struggled with hammertoes. Happily, they eased up (no clue why but we weren't complaining in the least). But now they seem to be flaring up again!  According to the Mayo Clinic, a variety of issues can work together to become causes for hammertoes including wearing too tight of shoes, getting arthritis in your feet, stubbing your feet often (uh oh – that could mean I'll eventually have issues?), and more. Whatever the cause, they are uncomfortable for her and have required special shoes, including being wider than the norm, in the past and probably will again, now that they are back.
Footwear Elderly Appreciate!
I do have arthritis and it can impact my knees and feet. As a result, I started "living" in tennis shoes. And not just any tenny! I talked to a shoe specialist who recommended Nike Structure Triax (now they have a couple of names and often include ZOOM in it – for example, the pink shoe above is called "NIKE Women's Air Zoom Structure 20 Running Shoe" 🙂 ) and have been wearing them ever since. They aren't perfect. Nike loves to update them regularly. It seems the more they update them, the longer it takes me to break them in. Still and all, once they are broken in, they are very comfortable for my feet and I generally have no issues with my knees either. When I've experimented with other types of footwear or different brands of shoes, I haven't been as happy and go running back to my Nike's every time.
Thanks, in part, to my comfortable shoes, I am still walking at least two miles a day and sometimes way more. Great for my waistline AND great for my health in general – emotional as well as physical. Always good for boomers, seniors, and caregivers in general! 🙂
Comfort Shoes Elderly Parents Love
My elderly mom started wearing the same Nike shoes and they helped her as well – she thought they made good walking shoes even with her hammertoes. She still wears those when she goes out and about to doctor appointments. But around the house, she prefers simple comfortable shoes that go on and off uber-easily. Elderly men and women can often both appreciate that!
Easy Shoes Elderly Enjoy
Last Christmas, I bought her a pair of fur lined moccasin slippers-womens house shoes. She fell in love with them and they are her first choice for shoes around the house.
She still wears her Crocs but not as much as she used to. Now she just saves them for when she goes out to water her beloved plants. She gets colder much easier than she used to and likes the warmth of the fur-lined slippers. But the Crocs are definitely great for 'wet work!"
Shoes for Diabetes, Edema, More
Great Christmas Gifts Ideas for Elderly Parents
My elderly mom's footwear with shoelaces, such as her tennis shoes, are getting much harder for her to tie but she still strives to be as independent as possible. While browsing through Adaptive Clothing & Footwear by Silvert's website, I spotted some interesting looking footwear elderly parents could put on and take off easily. They were velcro shoes and other easy on/off shoes elderly parents can handle that would be great for my elderly mom as well as others with hammertoes, along with diabetes, edema, arthritis, etc. When I saw them I thought, "Christmas gift" for my senior mom! Take a look at just a couple:
They offer wide shoes elderly women and men really appreciate. They also look like good comfort shoes elderly women and men need.
More Footwear Elderly Parents Can Use
And that's not all the options of footwear for elderly parents that they have.
Check out these two examples of canvas-style shoes for women (top) and men (bottom).  (To see more info – just click any of the photos).
My personal fave for dressier shoes, IF I can't have classic high heeled pumps (I had to quit those decades ago!), are the classic Mary Janes. I have several pairs of Keens that are reasonably comfortable. These look like they would be more than reasonably comfortable. Among other things, their descriptions states, "Stretchable design offers a relaxed fit at the forefoot, and helps relieve pressure on Bunions, Hammer-Toes and sensitive feet. The wide width fits up to a D width. Protective Interior – Soft, seam-free lining design with extra foam padding eliminates pressure points, and helps reduce friction against skin – Diabetic footwear. Orthofeet comfort system offers a non-binding fit, extra room for toe movement, and maximum protection against pressure points. The anatomical orthotic insole and ergonomic sole offer precise support and excellent cushioning, making every step you take soothing with comfort." Doesn't that sound awesome!
And yes, men have some nice choices in dressier black shoes as well including this pair of Men's Wide Fit Propet Shoes – Fit Up To Size 14 – Arthritis Leather Propet SNEAKERS For Men. Another fave of mine. Tennis shoes that look dressier than tennis shoes!!!
Of course, there are times you WANT your tennis shoes to LOOK like tennis shoes and they have some cool options for that. See these shoe lace bows. They are "faux."  These extra wide sneakers orthopedic Tahoe by Orthofeet offer a "Tie-Less Lace System" so you should be able to just slip them on and off. Very cool!
And, of course, more of the great velcro shoes elderly parents often prefer and easily understand. To be honest, a senior parent with dementia might get confused and try to untie the shoes above. But I would guess, based on experience with my relatives, that they could probably handle the velcro for a longer period of time. Have you found that to be true as well?
Shoes and shoe styles change often, of course. These are just to give you a good idea of some of the many footwear options for our elderly parents. If you'd like to see more info on these and others, just click here now.
Online Shopping Great for Caregivers +
Want to know one of the nice thing about all of this footwear elderly parents can use? They are easily purchased online. Long time readers know that I love to shop at Adaptive Clothing & Footwear by Silvert's. That's where I will head for these easy fit shoes for my elderly mom.
I got the fur-lined mocassin slippers-womens house shoes from JC Penney's but Amazon carries them as well – for both women AND men.
I usually get my tennis shoes from Amazon or Road Runner (I LOVE the great Road Runner sales!).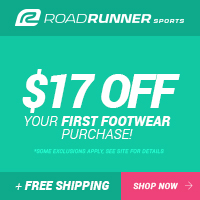 Have you discovered any great online resources for helping our sweet senior parents? We'd love to hear!
Blessings for Caregivers and Senior Parents
I know shopping online isn't perfect but it's a big help for a busy caregiver and a huge blessing for our elderly parents who no longer enjoy going to the store or who are no longer able to get out and about much and that includes buying footwear elderly parent can appreciate and feel comfortable in. Especially when a company makes returns easy (be sure to read the small print for each company to see which is the best option for your particular needs!)